Higher-Ed Summit Keynote Speaker: Penny Kronz
Featured Image
Image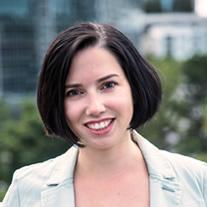 We are thrilled to introduce Penny Kronz as our distinguished keynote speaker for the NEDCamp Higher-Ed Summit, taking place on November 17th, 2023.
As the Vice President of Client Services at DubBot, Penny brings a wealth of knowledge and experience to the stage with an impressive track record of over a decade spent consulting with mid to large-sized organizations. She has successfully guided numerous institutions through the intricate landscape of website content management, emphasizing adherence to industry-leading standards in website design, SEO, and web accessibility.
Her keynote session, titled "If everything is a priority, nothing is a priority. Must haves for your Web Governance strategy," will center on the importance of having a focused Web Governance strategy to best position higher-ed institutions in maintaining coherent, robust websites.
Penny's expertise and insights promise to set the stage for an engaging and enlightening day of discussions and exploration. 
Secure your ticket to the NEDCamp Higher-Ed Summit now to ensure you don't miss this incredible opportunity.