NEDCamp Keynote Speaker: Whitney Hess
Featured Image
Image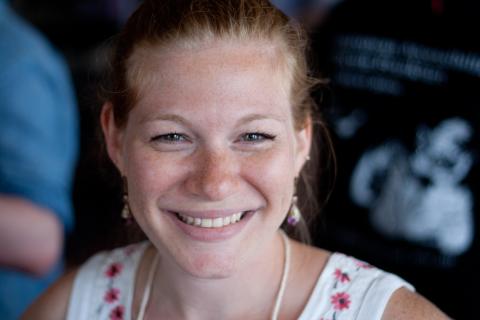 The New England Drupal Camp is excited to announce our 2023 keynote speaker, Whitney Hess! Whitney is a long time friend to the Drupal Community and was the keynote speaker at DrupalCon Los Angeles, where she spoke about bettering ourselves and how that improves our relationships with co-workers and clients. At NEDCamp Whitney will be talking about Drupal as a Digital Public Good. Stay tuned for a full keynote description and title in the coming weeks. We look forward to enjoying this keynote with you at NEDCamp 2023!
About Whitney
Whitney Hess is a coach, writer, and designer on a mission to put humanity back into business. She believes empathy builds empires.
Whitney helps creative leaders design their careers and accelerate their missions. Her techniques help people gain self-awareness, identify blind spots, navigate obstacles, and bring their whole selves to their work.
For more than a decade, Whitney was a user experience consultant making technology easier and more pleasurable to use. She has been recognized for her work with the United States Holocaust Memorial Museum, the Martin Luther King Jr. Center for Nonviolent Social Change, Drupal Association, Foundation Center, Seamless, Boxee, and WNYC. She is named as a co-inventor on a U.S. patent with American Express.
Whitney is a two-time graduate of Carnegie Mellon University, with a Master's in Human-Computer Interaction and a Bachelor's in Professional Writing and HCI. She is a Certified Integral Coach through New Ventures West and a Professional Certified Coach (PCC) with the International Coaching Federation. She writes on her blog Pleasure & Pain, co-hosts the podcast Designing Yourself, and speaks at conferences and corporations worldwide.
A native New Yorker, Whitney currently lives in Maine with her partner Fredrick Selby. They are in the early stages of planning their circumnavigation.